One of the great benefits of VDI is the ability to ensure a consistent user experience across multiple devices and QVD is no different in this respect. To add to our Windows, Linux and Android clients, we've just released our first (beta*) OS X client. It's available immediately from our download page or directly using this link: QVD OS X Client (Beta)
Once downloaded, simply run the downloaded package and click through the simple install process. When this is done, you will have the QVD Client available in the Applications. You may of course wish to copy it to the dock or desktop if you anticipate regular use.
To use the application, simply start it up and enter your credentials for your QVD server, as supplied by your administrator or, if using the demo, as per the confirmation email from QVD.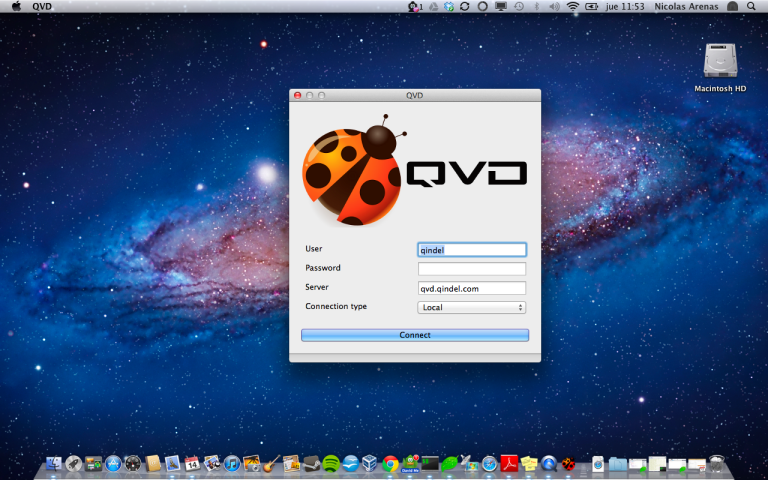 Once you have successfully logged in, the QVD client will initiate a connection with your QVD desktop which will be displayed within the client, for use as with other clients of the QVD.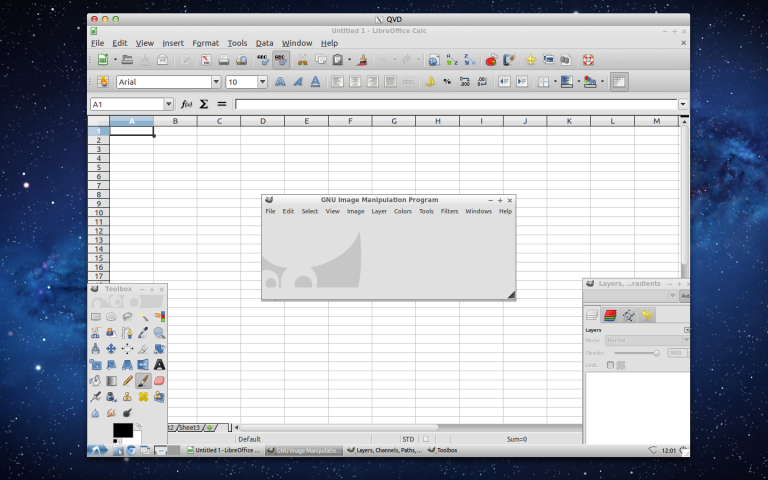 * As the client is currently in Beta and undergoing further please note that it may be a little rough around the edges. We have a couple of known issues that we intend to fix in future versions:
At this time only Mac OS X Lion (10.7) and above are supported  but we are working to make it available for users of Snow Leopard (10.6)
Sound is not currently working
Nonetheless, the client should be suitable for everyday use minus these two issues, so please try it out email us if you would like assistance or if you would like to make any suggestions. Bugs can be reported on our GitHub issue tracker as usual.